Bloomberg: Wind Turbine Blades Can't Be Recycled, So They're Piling Up in Landfills
Center of the American Experiment has been at the forefront of exposing the short lifespan and enormous cost associated with decommissioning wind turbines at the end of their 20 year useful life. Well, a recent article from Bloomberg had some stunning pictures of wind turbines filling up landfills in Wyoming.
According to the article:
A wind turbine's blades can be longer than a Boeing 747 wing, so at the end of their lifespan they can't just be hauled away. First, you need to saw through the lissome fiberglass using a diamond-encrusted industrial saw to create three pieces small enough to be strapped to a tractor-trailer.

The municipal landfill in Casper, Wyoming, is the final resting place of 870 blades whose days making renewable energy have come to end. The severed fragments look like bleached whale bones nestled against one another.

Tens of thousands of aging blades are coming down from steel towers around the world and most have nowhere to go but landfills. In the U.S. alone, about 8,000 will be removed in each of the next four years. Europe, which has been dealing with the problem longer, has about 3,800 coming down annually through at least 2022, according to BloombergNEF. It's going to get worse: Most were built more than a decade ago, when installations were less than a fifth of what they are now.
The pictures associated with the article are surreal, as you can see below.
The article continues:
"Built to withstand hurricane-force winds, the blades can't easily be crushed, recycled or repurposed. That's created an urgent search for alternatives in places that lack wide-open prairies. In the U.S., they go to the handful of landfills that accept them, in Lake Mills, Iowa; Sioux Falls, South Dakota; and Casper, where they will be interred in stacks that reach 30 feet under.

"The last thing we want to do is create even more environmental challenges."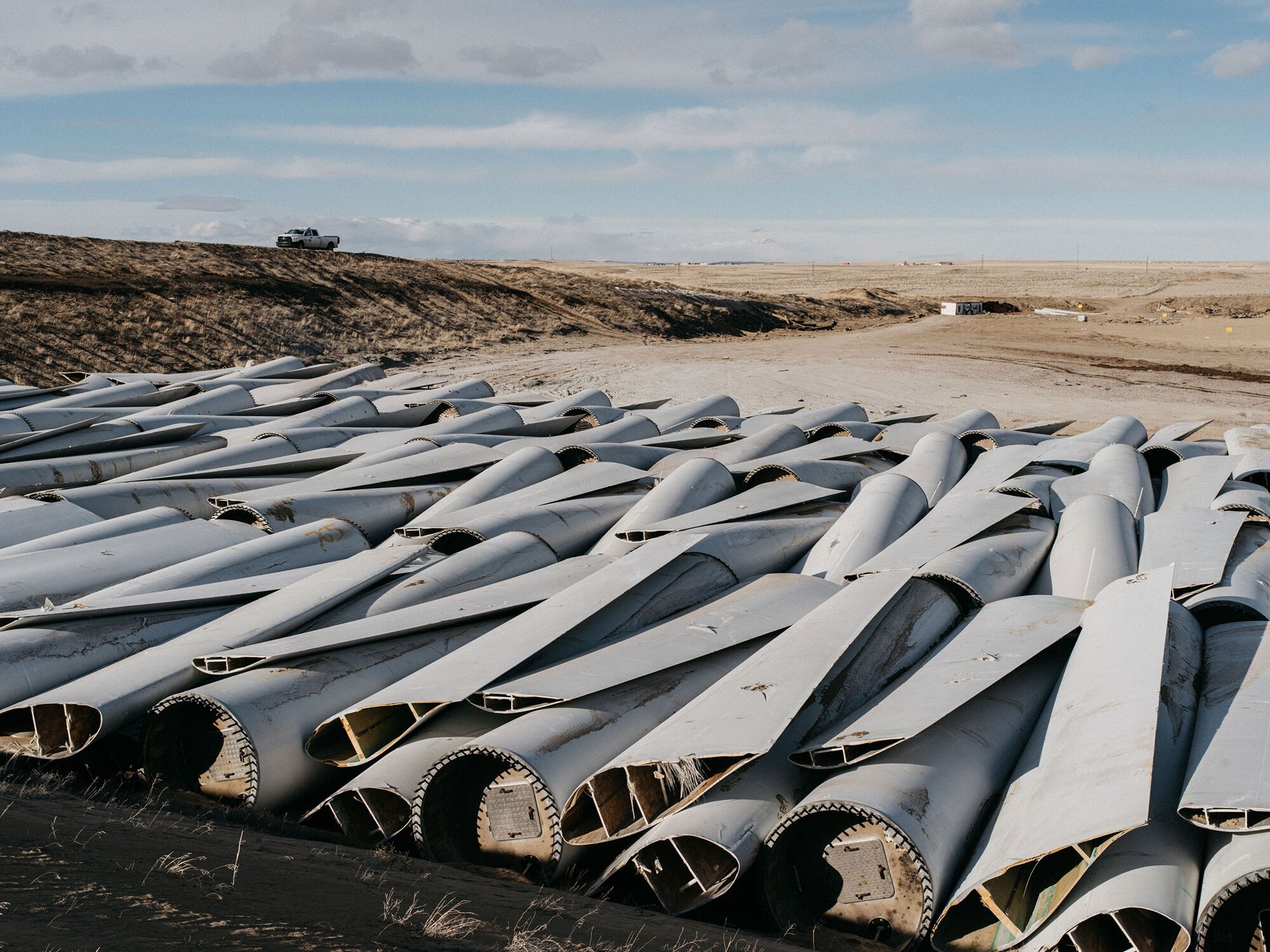 The article states wind power is carbon-free and about 85% of turbine components, including steel, copper wire, electronics and gearing can be recycled or reused. But the fiberglass blades remain difficult to dispose of. With some as long as a football field, big rigs can only carry one at a time, making transportation costs prohibitive for long-distance hauls. Scientists are trying to find better ways to separate resins from fibers or to give small chunks new life as pellets or boards.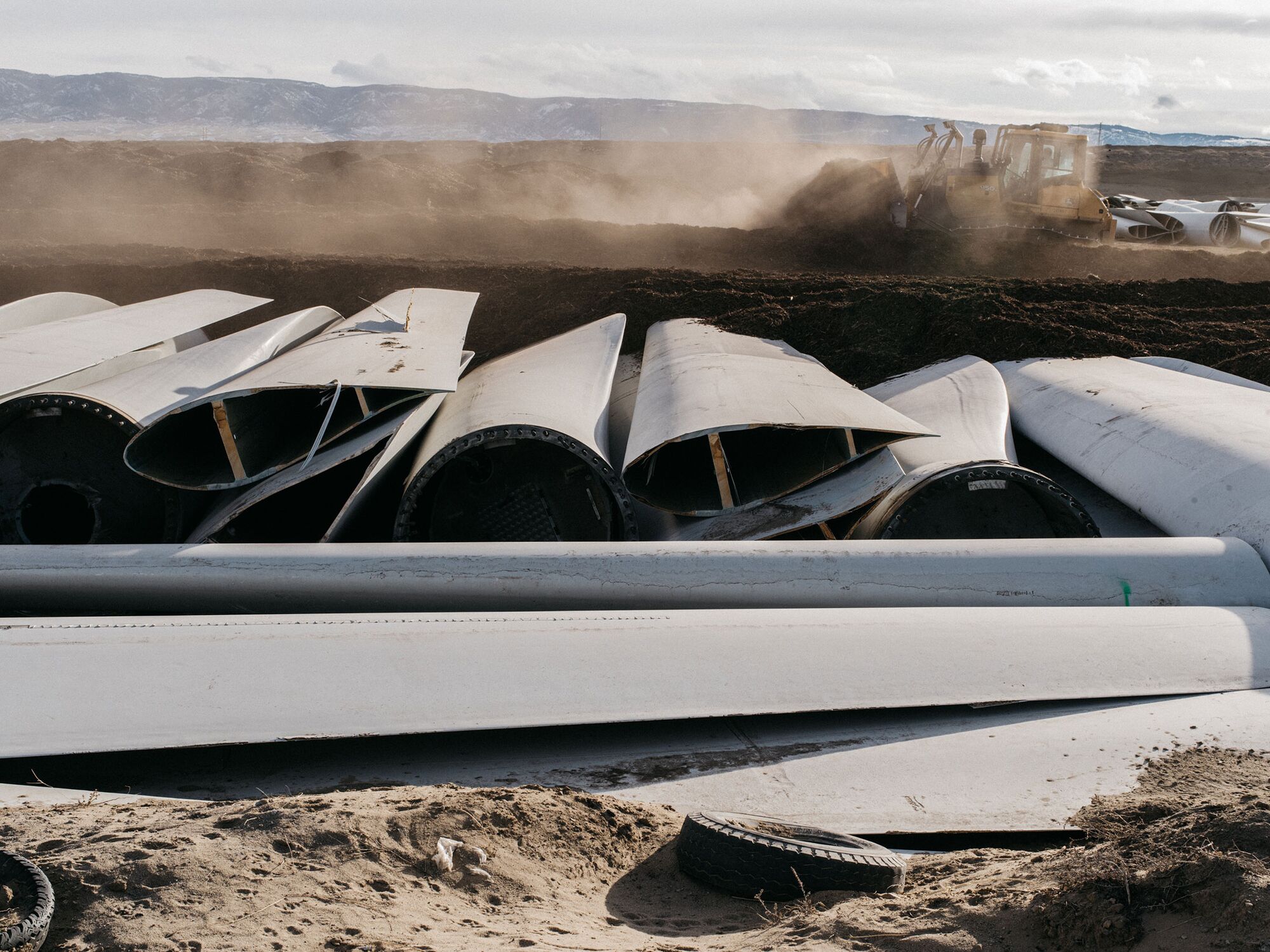 The short lifespan and weather dependent nature of wind turbines makes them technologically and economically unsustainable for producing reliable electricity. Personally, I don't get too riled up about the fact that the turbine blades are not recyclable, because there are a lot of products that are better off in a landfill than being reprocessed. However, don't think most people understand that windmills are not 100 percent environmentally friendly, and that using them will require us to make economic and environmental trade-offs, much like any other source of electricity.